3 Low-Barrier Strategies To Getting Started in Real Estate Investing
If you're asking, "How Should I Get Started in Real Estate Investing", and you still don't know what strategy to use… 
… Then you might want to tune into this article, where I'll explain 3 different strategies in real estate investing that are easier to get started in (and have success), than high-barrier strategies like apartment investing, wholesaling, apartment flipping, single-family flipping, commercial investing, etc.
First off, I've chosen these three because they can require very little money, there's less competition, and you can get a quick start. Money is attracted to speed, and the faster you get out there and start experiencing the world of real estate investing, the faster you become experienced and build your portfolio of wealth.
So, if you're in a spot, where you're not sure which direction you want to go, and you need some guidance…. Well here are three easy-to-start strategies that I've experienced and have had success with and that are much easier to get started with than other niches.
In this article we'll be discussing:
Land Flipping
Mobile home flipping
Buy-and-hold in your backyard
Land Flipping – Easy to buy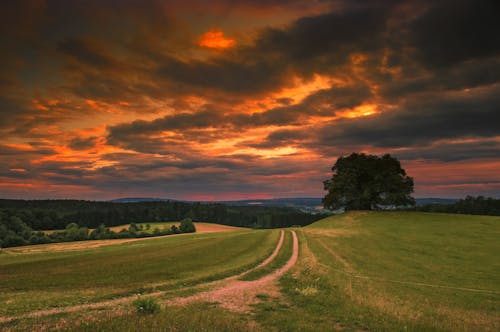 Land Flipping has been gaining some popularity in the last recent years. The reason being is, it's very easy to buy land and it's one of the lowest-barrier-to-entry niches in real estate.
It requires very little…
face-to-face interaction
money
hard word
chasing sellers
boots-to-the-ground
and risk
Unlike many other assets (single-family, apartments, multi-family, etc), there is very little haggling back and for with land sellers. Many landowners are willing to give up their properties as low as .15 cents on the dollars. Compare that with wholesaling or flipping houses… where it feels like pulling on teeth to buy a single-family house at 75. cents on the dollar.
Buying SFR at a discount can take some time to develop the skills and confidence
Why is land easier to buy?
Land is harder to sell (in most cases), and landowners know this. They too, are aware of what the market value of their empty lot is, and so they will readily give up their land for your offer, no negotiations needed because land usually just sits. Sellers don't know who to market their land for sale (like we show you in this article: How to flip land) If they did, they still wouldn't want to put up with the hassle of tire-kicker buyers, and constantly advertising and speaking with buyers.
Plus, many real estate agents don't deal with inexpensive land listings. Because of the low values, there's very little "meat on them bones" for the real estate to make a decent commission. And the ones that do take up a listing with land for $2,000 commission… all they do is post it on the MLS. Which means… it'll sit for a loong time.
So, if land is harder to sell, where does that leave you, and why should you pursue this?
Well, I'll talk a lot more in detail about land strategy and my own business in this article… but to briefly explain:
Land may be harder for the general public to sell, and this stigma attached to it, "that all land takes years to sell…" is not the case for those willing to put some work into. If you buy the property at the right price and price it right when selling and market it right… you can easily sell lots in 3 months or less.
…. And your margins are incredible. Many start off with cheap rural land at anywhere from $100-$2000. And if you buy a property for $1,000, the resale price can be anywhere from $5,000-$9,000. Do these a few times and you now have a volume business. Or, you can do it occasionally to earn a few thousand dollars in passive income. 
Mobile Home Flipping – Low Competition
Another niche that I have had success with is flipping mobile homes on leased land. Now, what are mobile homes on leased land? They are basically mobile homes in a trailer park where you have to pay the space rent.
I know, I know, technically, it's not exactly considered "real estate", but you're still providing affordable housing for people, so in my "book", and many others, it falls under the "real estate" category.
NOTE: The following techniques and strategies I'm about to explain can be used on mobile homes on land as well (where you own the land as well as the mobile home)… however, I'm making this article simple and sticking with one topic at a time.
The reason why this is a low-barrier strategy is that very few people are pursuing it and very few know what to do with it. (depending on your location. Competition levels and knowledge of mobile home investing can vary from location to location).
While every other new investor is chasing the shiny-object of Single-family house flipping… there are lonely mobile home parks sitting there with no investors working it. It leaves all the mobile home parks in your area ripe for the picking.
So how do you invest in this niche?
We go into much more detail in other articles, but basically:
You pick a handful of parks that you'd like to own a mobile home in.
You market to that park to find sellers. (there are many ways to market that we go into details here but have in other articles)
When you find a motivated seller, you speak with the park manager to explain your plan and get their approval
You offer the seller a price no more than 50% of the market value minus repairs.
Rehab (if needed)
Market to sell in two ways: Cash price or Affordable Payments to you
Now, all that may seem a little daunting and in all honesty, the process of it is a little more complicated than plain ole' single-family house flipping. However, because the competition is slim, the amount motivated sellers willing to hand you a good deal is plentiful, this niche is easier than others to score yourself a good deal.
Also, this niche was my very first success in real estate investing and still produces very nice cash flow for me. So, if I can do, so can you.
Single-Family in your own backyard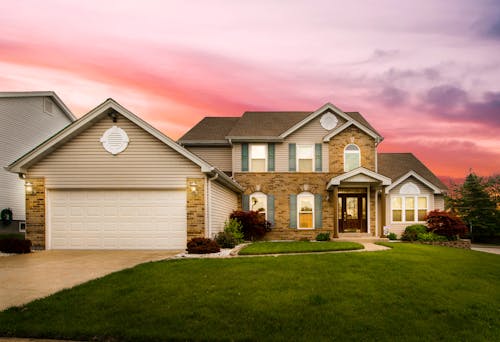 This is a niche that I'm pursuing currently. So, it's not something that I'm an expert in by any means, however, this is something that is taught frequently in my area, and many I know, personally, have had great success in building a wealthy portfolio of single family houses.
But the essence is this:
You farm a good area that's walking distance to your house. You purchase the home creatively if possible (we'll go more into creative real estate here), and you rent it out.
This isn't really a volume business. Rather, the method is to buy one house a year (hat tip to the famous John Schaub) and grow your monthly cash flow and wealth.
The reason why this is a low-barrier entry niche is:
You don't need much money to get started
You don't need to be an expert salesman
You can offer higher prices than your competitors because of the power of creative real estate.
Very few are using grass-roots marketing as you will be
This strategy relies heavily on creative finance so that you can secure yourself an asset without relying on a bank or your own cash. This can seem difficult at first, but if you learn these techniques you can purchase real estate in any market cycle and in any location.
Some of the techniques to creative financing include, but not limited to:
Seller finance
Private money
Trading
Subject-to the existing loan
Seller carrying the second
A combination of all these
Each of those you can break down, mix and mash, and create some amazing deals. And it only requires two things:
You understand some of the basics of these techniques
You listen intently to the seller and figure out how you can solve their problem
The latter is the most important piece to making this work. So, if you're interested in buy-and-hold, and you live in an expensive area, don't look out-of-state, look in your own backyard, where appreciation is phenomenal, rents are alway stable and increasing, and tenants are great.
If the only thing keeping you from investing in your own backyard is price… then that's an obstacle that can be solved with creative finance.
Three very different strategies that are low-barrier
Ok, so we've basically covered three strategies (flipping, note creation, buy-and-hold), and in my humble opinion, the low-barrier strategies to them:
Land flipping (inexpensive to get started. Easy to buy and discount)
Mobile home investing (Low competition. Easier to buy at discount than SFR)
Buy-and-hold with Creative Finance (You can buy in expensive areas. Don't need your own cash. You offers can beat some of the competitors).
With any investing advice, you must see if applies to you and your market location. Many resort to out-of-state investing. While I 've heard (but never met), people who've had great success with it… I do know many more who have had failures with it.
Bottom line is, don't overlook opportunities in your own backyard that are staring right at you.
Happy investing.